Branding is one of the important aspects of any business whether, small, large, retail or B2B. Brand is the science and psychology brought together as a promise mark for any kind of company. It conveys an experience, credibility and quality.
Wevio helps your business in maintaining a consistent, strong brand image that is very much essential in a competitive and crowded marketplace. We help you finding the right name for your business products and services that is perfectly appropriate and that will enable in creating the right expectations for your customers. Using brands helps in differentiating distinct value prepositions within a single and multifaceted business. For visual identity many successful brands use great design to develop positive expectations and deliver them consistently. By our years of experience and expertise we can help you creating a connection between the needs of your cust5omers and your value proposition.
Branding helps to develop a Pride, Appearance, Retention and a strong visibility in the minds of the customers.
It helps in attributing products with unique characteristics and qualities to the target audience
Branding helps to build up a positive sentiment and that helps to further strengthen the position of company amongst competitors.
The effective benefits of branding includes speeding up new product acceptance, ability to command good and higher prices for your products and services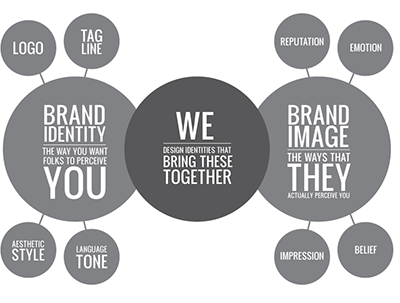 Wevio helps in creating a comprehensive branding and brand identity for your business that includes your unique business philosophy, language, style. We provide a perfect and rare mix of creative marketing flair, technical expertise and a rigorous methodology.